"One love, one heart, let's get together and feel all right."
The lyrics could just as easily be a mantra for a honeymooning couple: "One Love" is among the most commonly heart reggae anthems on the island nation of Jamaica. The lush Caribbean island that moves to the beat of Bob Marley with a jolt of local Blue Mountain coffee has been a favorite destination for generations of romance-seeking travelers. Chalk up the endearing popularity to the pristine beaches, spiced cuisine, an endless array of active pursuits, a plethora of pampering hotels and easy accessibility from the States. In recent months, Jamaica has welcomed a host of excellent all-inclusive offerings that celebrate the best of the nation and its hospitality. We recently hopped down to the island, mon, to discover the "Sun Shining" and that the latest offerings "Satisfy My Soul."
Travel tip: High season in Jamaica runs from December to April. Be sure to book your hotel or resort several months in advance.
 Sandals Ochi Beach Resort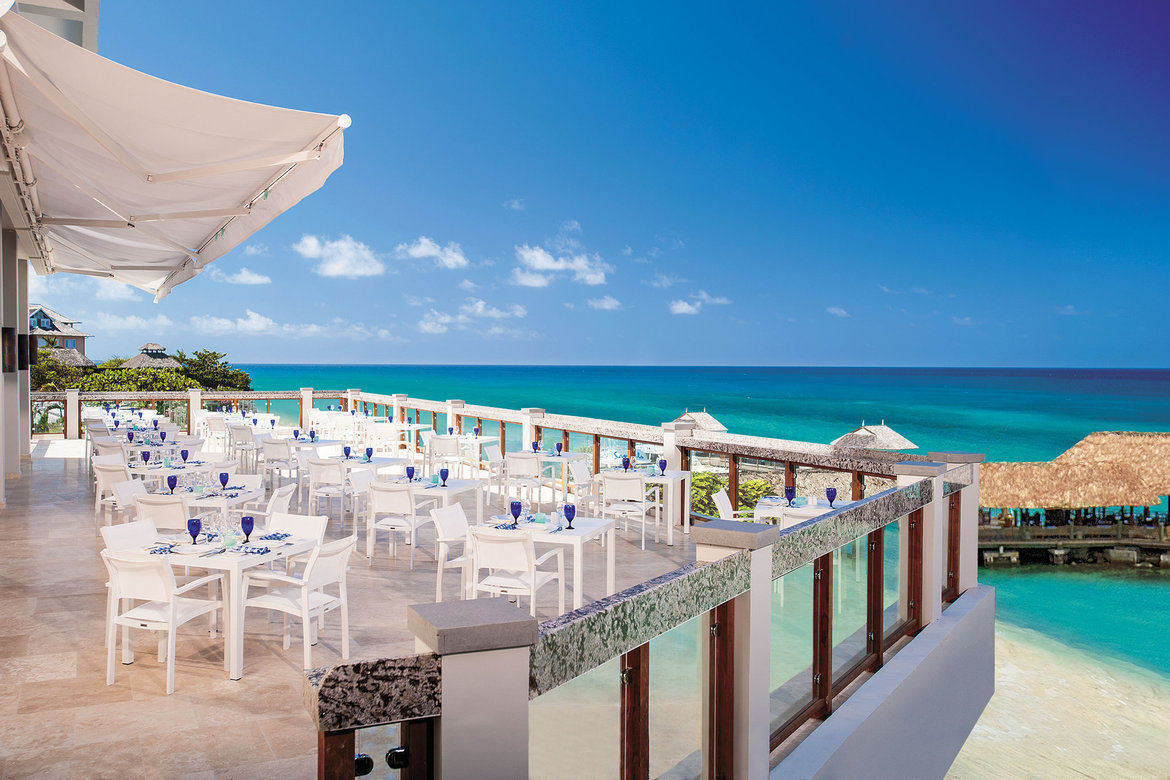 Sandals Resorts, a family-owned collection of adults-only, all-inclusive beachfront resorts, is arguably the second most famous brand on the island (behind only Mr. Marley himself). And with good reason: The welcoming chain, which boasts a dizzying activity menu including golf and scuba, is born and bred Jamaican. The latest addition to the collection of the seven resorts on island is the expansive Sandals Ochi Beach Resort, a sprawling enclave that encompasses nearly 500 rooms across two distinct landscapes — mountainside and beach. Guest rooms at the hillside setting come with oversized plunge pools; many of those on the beach side offer amazing water views. All guests have access to 16 restaurants including the cool new Southern Table (the desserts are especially delicious), the breezy Jerk Shack and Neptunes, a seafood eatery in the sand. In addition to pools and an excellent beach cove, the sandy side of the resort has a hip chill-out area that encompasses a variety of eateries and bars. Don't miss a visit to The Rabbit Hole, a password-protected speakeasy with live entertainment located on the mountain side of the property.
Moon Palace Jamaica Grande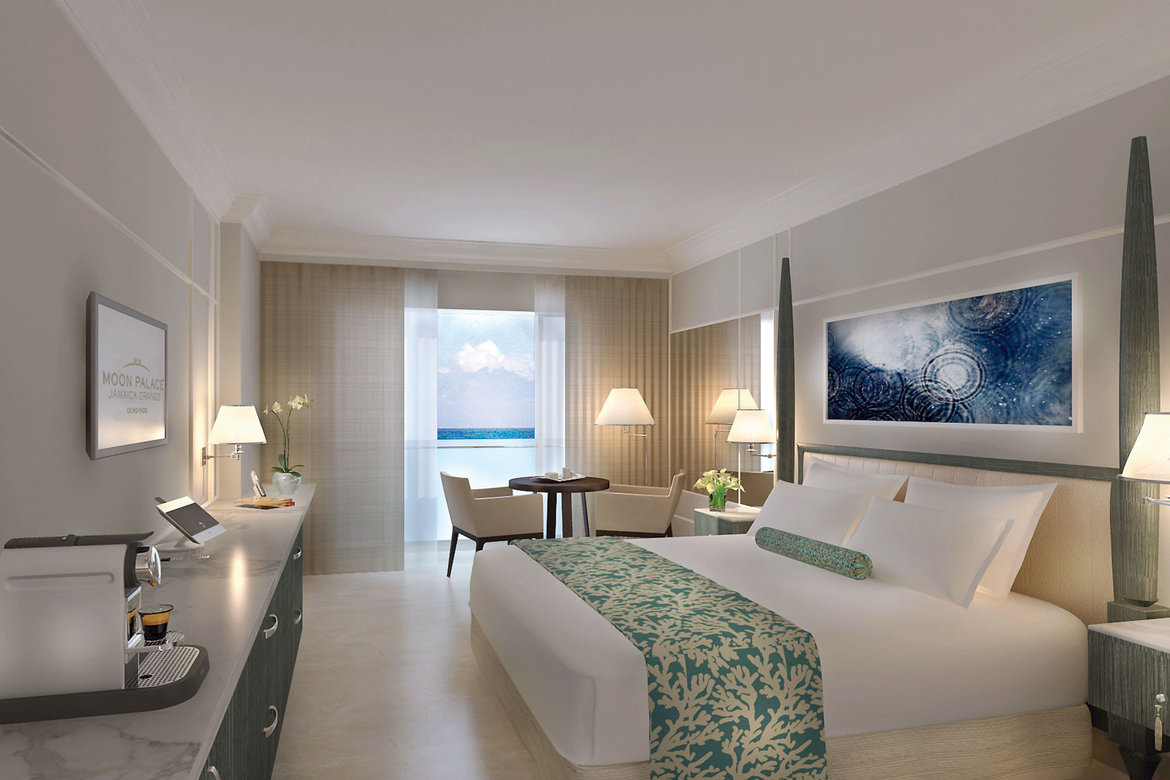 One of the most anticipated resort openings over the past few years is Moon Palace Jamaica Grande, a sprawling 700-plus-room property near the island's renowned Ocho Rios waterfalls. The festive property, which is framed by 17 acres of sparkling sands, sports five dazzling pools in addition to an array of restaurant options — We're particularly fond of the sushi spot. Another awesome amenity is the hip Noir, a top-shelf nightclub that is reminiscent of some of the world's most famous dance spots. Be sure to check out the aptly name Awe Spa. As is customary with the fun-loving Palace Resorts, there's an ultra-generous resort credit.
Hyatt Zilara Rose Hall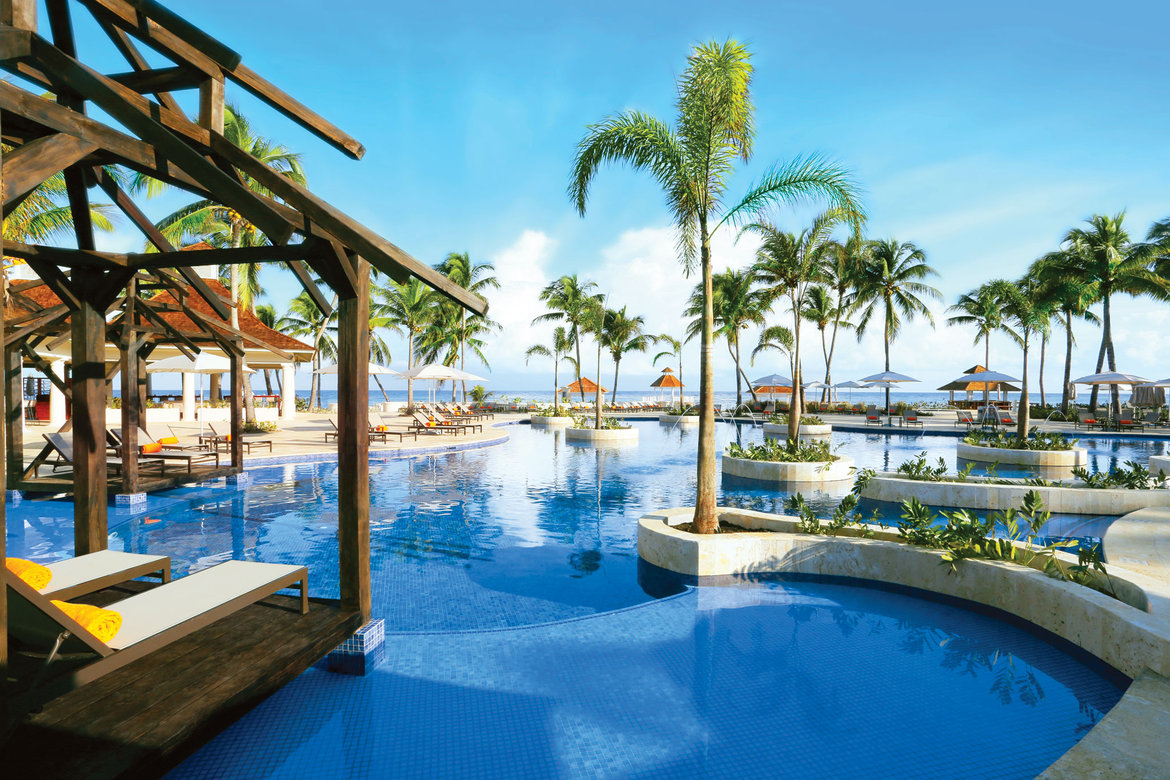 The former home of the Ritz-Carlton has been revamped to encompass the newest addition to the Hyatt brand, the all-inclusive Hyatt Zilara Rose Hall. The hotel's design is sleek, modern and high-end, reflecting a true sense of place — the luxurious location near popular Montego Bay. Expect included resort activities from non-motorized water sports to fun activities like beach volleyball, in addition to daily yoga and aqua cycling. Off-site excursions celebrate the best of the lush island.
Call In An Expert
We're here to help bring your dreams to life – and we do it for no extra fees!