We've seen some pretty incredible beaches in our day… but sadly enough, this means that everyone else has seen them, too. Trash and crowding is not a good look on paradise. Therefore, you should make your next bucket list one full of beaches you've never heard of. Chances are you'll discover a slice of heaven where the only footprints you can see are deliciously, wonderfully, isolated-ly yours.
It doesn't get much better than this sunny swath of sand in Culebra.
Bonifacio, France

Mountains spill into beach at this harbor town on the tip of Corsica, a French island.
Star Beach, The Philippines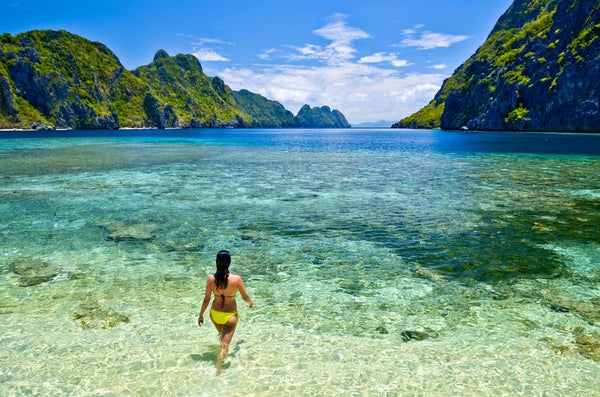 These see-through waters are the "stars" of the Filipino beach scene.
Navagio Beach, Greece

It's the prettiest beach in Greece, with a casual shipwreck to boot.
Apollo Bay, Australia

Take a surf trip down Australia's Great Ocean Road. You'll never want to leave this sandy little pit stop.
San Blas Islands, Panama

Hey now, hey now… this is what screen savers are made of.
Mahé, Seychelles
If you don't already crave a trip to the largest island in the Seychelles, you will now.
Oludeniz, Turkey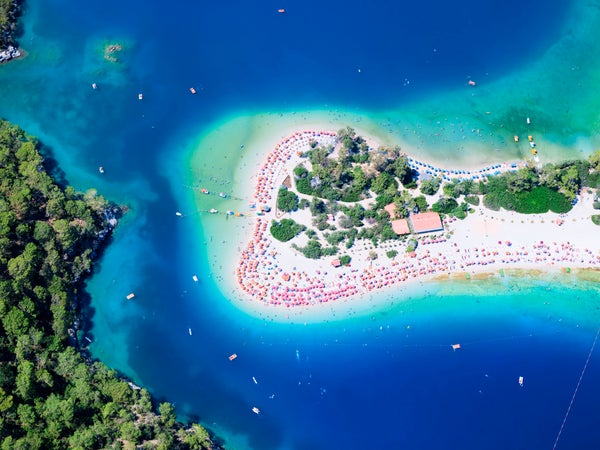 Paraglide over the water, or simply soak in its idyllic, aqua-blue lagoon.
Mayreau, The Grenadines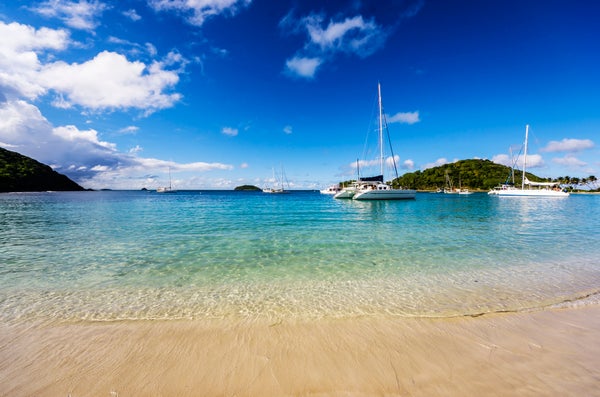 No beach is the "best" on this island: It's all just utter perfection.
Baia do Sancho, Brazil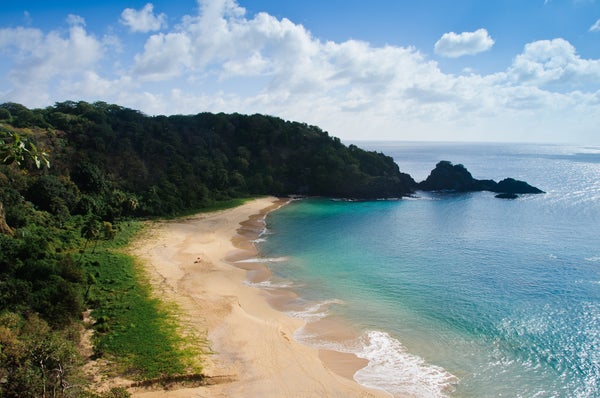 This Brazilian beauty was named the best beach in the world this year.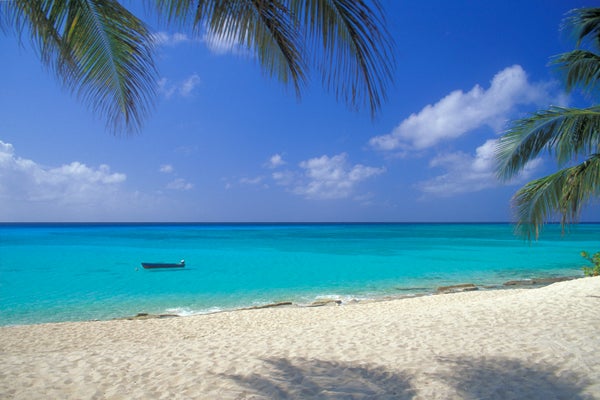 It's not quite seven miles, but this beach on Grand Cayman is still quite the stunner.
Lover's Beach, Mexico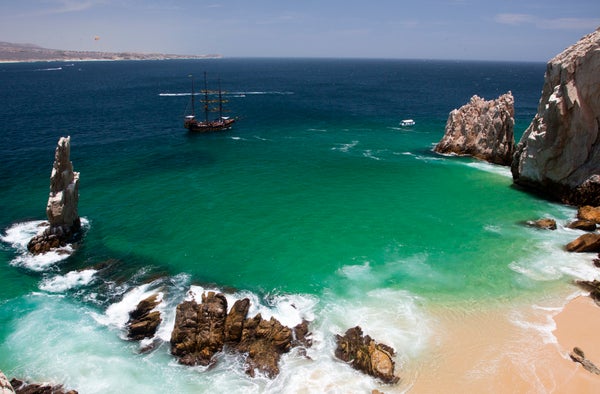 We're in love with this bowl-shaped wonder and its picturesque rocks.
Canouan Island, The Grenadines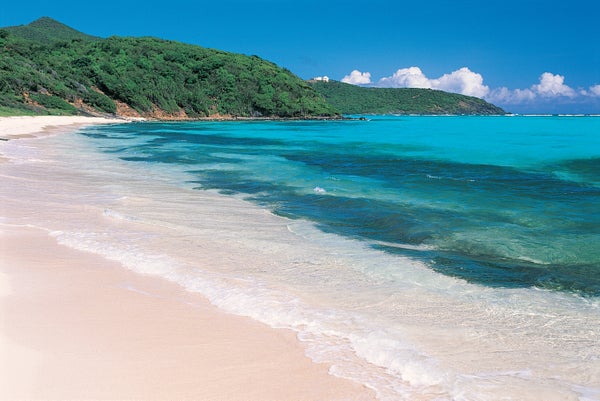 On this teeny-tiny island in the Grenadines, you can scuba the days away.
Bequia, The Grenadines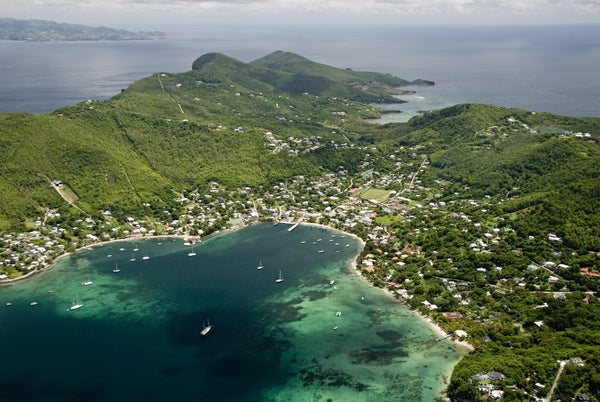 Another gem, with one of the most well-protected natural harbors in the Caribbean.
Blue Lagoon, Malta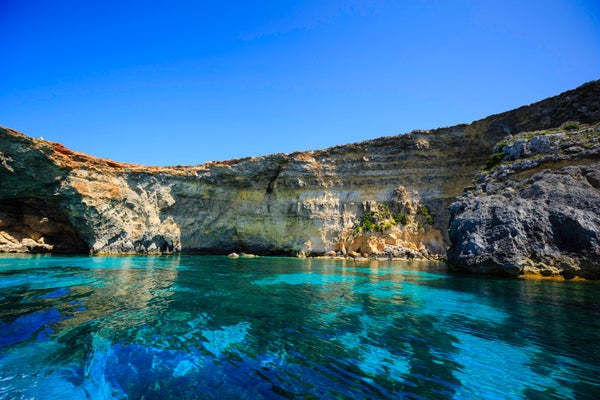 Stop right now: This surprisingly accessible lagoon sits on an island south of the tip of Italy's boot.
Trunk Bay, U.S. Virgin Islands
A Rockefeller donated this bay on Saint John to the National Park Service decades ago.
You've gotta see it before you die.
Jambiani Beach, Tanzania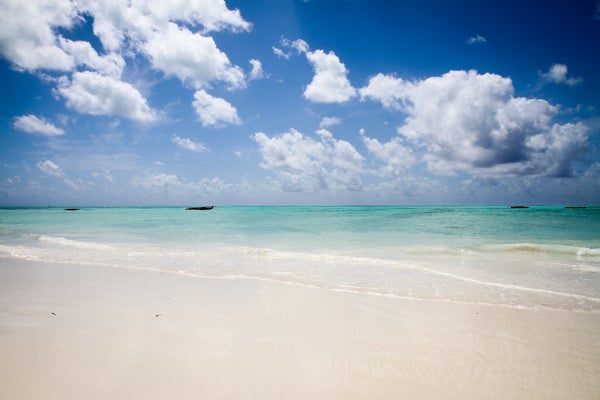 Venture to the islands of Zanzibar for white-sand treks you won't forget.
Tayrona National Park, Colombia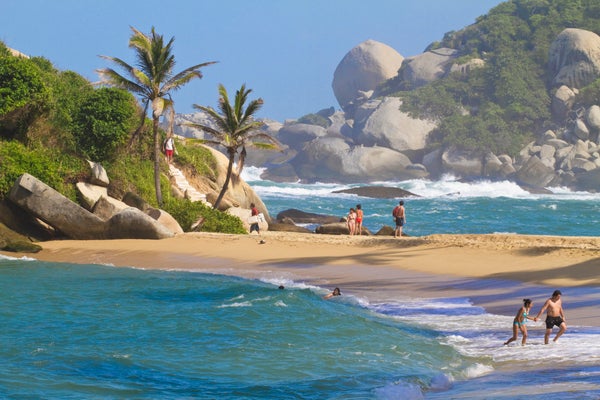 This lush ecotourism paradise is one big, natural playground.
Ready to plan your dream honeymoon?